Posts Tagged 'Cherokee County Sheriff'
A 56 year old Rusk County Sheriff Deputy weeks away from retirement committed suicide inside the Rusk Sheriff Department early Thursday June 14, 2007. Lieutenant Fred Dunlap arrived to work at 5:30 am and apparently shot himself in the chest. Many of his former allies within Rusk County were under investigation, though Dunlap was never named an actual suspect in wrongdoing.

According to the Tyler Morning Telegraph "Investigators at the scene have confirmed there was a lengthy suicide note, which indicated Dunlap had some knowledge of alleged corruption that has recently come to light."
The article continues to list the similar allegations occurring in Cherokee County, Texas, namely recent insurance fraud and civil rights violations amoungst the Sheriff Department. Lt. Dunlap had been with the Rusk Co. Sheriff's Department since 1984.
June 15, 2007 New Summerfield, Texas
The New Summerfield City Council heard from fired ex-police chief Tony Almengor who alleged his termination last year was a result of him whistle blowing to the Cherokee County District Attorney. The former New Summerfield police chief claimed that current Mayor Dan Stallings destroyed secret tape recordings of conversations with officials. New Summerfield Councilwoman Sherry Solomon countered that Almengor was fired for an improper relationship with the city secretary and for violating the city's time card policies.
The Jacksonville Daily Progress reports "According to Almegor, the beginning of the end for he and [city secretary Chrisina] Collier was earlier this year when Collier allegedly witnessed Mayor Stallings destroy a tape that contained phone conversations between the mayor and former Mayor Jerry Carlile. "
"Danny Stallings bought a recorder himself, put it on his phone here in the office and did record Jerry Carlile when he would call and told Jerry Carlile he was recording him," she [Collier]said."The tapes didn't belong to the city, the recorder didn't belong to the city, they weren't city property." New Summerfield City Secretary Chrisina Collier was terminated the same day as police chief Tony Almengor. They were accused of having an improper relationship. Weeks later, Mayor Stallings hired gypsy cop Michael Meissner as Almengor's replacement. 
Mayor Dan Stallings had stood by the Michael Meissner hiring and Meissner was subsequently fired by the New Summerfield City Council in March 2007. Meissner has a criminal record and by not being a certified peace officer, placed the city at risk regarding insurance and liability. Texas law and TCLEOSE licensing requires a thorough background check of police candidates. Meissner had had 15 police jobs in 15 years. Regardless, Michael Meissner was handpicked as Tony Almengor's replacement as New Summerfield's Chief of Police.
Prior to former New Summerfield, TX mayor Jerry Carlile resigning in August 2006, police chief Randal Kennedy and city treasurer Cindy Carson were terminated. Kennedy had also been employed with the Cherokee County Sheriff's Department for over a decade, then subsequently fired. He was later placed in New Summerfield as the city's police chief by former Mayor Carlile. Mayor Dan Stallings would ultimately approve of the hiring of Almengor and Meissner.
New Summerfield, Texas currently has no active police department; the city is patrolled by the Cherokee County Sheriff Deputies. As for the destroyed tape recordings between Mayor Stallings and former mayor Carlile, who knows? It is not an issue for a city employee to record his/her phone calls. It is an issue for a 3rd party to be secretly someone else's, no matter what the CCSD or D.A.'s office has advised. The FBI and Texas Rangers are the entities that can record 3rd party phone calls, and even they need a warrant and have to listen in IN REAL TIME. State and County jails can record inmates phone calls, as Nacogdoches County Sheriff Kerss admits in print but Cherokee County Sheriff James Campbell denies.
Cherokee County employs deputized GTE and former Lufkin Conroe Telephone Exchange employees who are directed and paid for by the Cherokee County District Attorney's office.
The Cherokee County District Attorney Investigator's prime duty is to initiate 'outlaw' phone drops on political enemies and potential jurors. Federal grant money and funds from the coffers of the State of Texas are given as payment to informants, who just happen to be close relatives of members of the Cherokee County establishment. Recording a phone call is not illegal unless both parties are not aware of it being done by a 3rd party, therefore a slippery slope.
In a town that small, every phone call coming out of city hall is being routed to somebody's grandma's farm for a Cherokee County constable or three to listen in on. Yes Sir, every one of New Summerfield's city business calls are intercepted by somebody out of the CCSD and recorded somewhere down the road. Why would they accuse the mayor of "destroying tapes" of city business calls, which the mayor has ever legal right to record? It's that third party recording, the home phones and the pay phone at the Dairy Queen (if New Summerfield has one) that law enforcement record via outlaw drops. Ever notice how many reserve Cherokee County Sheriff deputies are also full time LCTX or GTE linemen?
As far as Michael Meissner is concerned, his lack of proper TCLEOSE certification put the city at risk in terms of liability insurance. Those that defend and support Meissner should stop and think about the hiring of Larry Pugh by Jacksonville, TX PD. Can New Summerfield afford similar civil rights suit?

Nacogdoches County Texas: Posted in neighboring Nacogdoches, TX Daily Sentinel for April 10, 2007 county jailer and sheriff deputy arrested for child porn charges. Name: Brian Roy Sowell, age 39. His wife turned him in after finding his illegal filth on the county laptop he took home.
In 2003, former Nacogdoches County Sheriff's Lt. Michael Kennedy resigned over similar child porn allegations. This is the second incident of Nacogdoches law enforcement engaged in illegal internet activity in a matter of months. How about limiting their computer exposure?


Longview, TX: In a related story, the Longview News Journal reports on April 11, 2007 that a police volunteer Fred McDowell, age 74 is indicted for molesting an 8 year old back in 1988.
The former Nacogdoches Sheriff Joe Evans is the current Cherokee County District Attorney Investigator. Evans gives brief statements to the media during the Bueneka Adams murder trial of 2004, in Cherokee County.
Joe Evans has made no public comments published on the internet regarding his former Nacogdoches County jail employees and their indictments stemming from child porn charges. After his retirement as Nacogdoches County Sheriff, the department and jailhouse apparently deteriorated.
Trinity County Texas: Trinity County, TX Sheriff Jimmy Smith formally resigned on April 2, 2007 after failing his TCLEOSE peace officer's certification test for the 3rd and final time.
The article cites:
"The troubled department has had deputies facing criminal charges ranging from indecency with a child to prisoner abuse, plus five chief deputies moving through second-in-command in two years."
Sheriff Smith was forced to retake the TCLEOSE test after the Groveton, TX police chief filed in January 2007 a legal petition with the Trinity county attorney's office
http://www.marshallnewsmessenger.com/hp/content/region/ETtoday/stories/2007/02/01/trinity_sheriff.html
Jimmy Smith was elected and took office in January 2005, and placed the county at risk being uncertified and without liability insurance. Something New Summerfield, TX in Cherokee County overlooked during the same time period, with the hiring and subsequent firing of psuedo-cop Michael Meissner.
Read all about it on http://www.michaelmeissner.com/
Posted by
Cherokee County, Texas District Attorney uses illegal "party lines"
on November 17, 2002 at 09:52:58:
In a fight on the war on drugs (and to remain elected), Rusk, Texas jails are monitored by local Cherokee County Sheriff's office with FBI consent. Several local LCTX linemen are deputized giving District Attorney's office telephone tapping discretion. Cherokee County Sheriff Department provides annual mediocre drug busts for Tyler/Longview FBI and DEA agents via phone taps, and has access to and "owns" all rural telephone lines.Phone lines of suspects and political enemies are spliced into the spare lines of "informants." VOX tape recorders are hooked up to spare lines, i.e. "extension" and run into homes of District Attorney's political allies. Informants are usually reserve Deputies that live in rural areas of Cherokee County often in the same area as the home being surveyed. Junction boxes in front of "informant's" house are used as switching stations and the spare lines on their phone drop are used as "slave" or piggy-back extensions.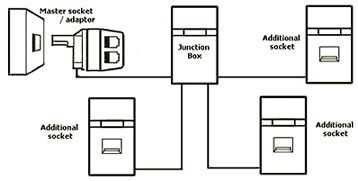 Many informants have 24 conductor cables as phone drop that is run into their home and serviced by Lufkin Conroe Telephone Exchange. These "extensions" from unsuspecting homeowners are undetectable, unless granted access by court order to examine telephone junction box. Hence, anyone complaining about the neighbors intercepting their phone calls to Sheriff's Department and FBI Tyler office are charged with Felony Criminal Mischief, for ostensibly opening telephone pedestals/junction boxes and tracing their lines into their neighbor's house.
Cherokee County Sheriff's Deputies who pick up the tapes pay informants a monthly monitoring "donation." The money comes from mainly from the District Attorney's fund. Current and former District Attorney Investigators are custodian of cassette tapes used in voir dire and selection of grand jury pools. Tyler and Dallas FBI offices, the US Attorney's office in Lufkin, as well as the Department of Justice office in Beaumont have been notified of over 15 years of illegal phone tapping activities of current and former District Attorney's office.
Federal grant monies are distributed to local precincts for drug enforcement. Instead, substantial Federal dollars are used by Cherokee County Commissioners and Constables to pay Southwestern Bell and GTE linemen and their families to monitor "party lines" established by District Attorney's Investigator.
County Commissioners routinely vote down installation of fiber optic phone line for Cherokee County because "party lines" cannot be created on fiber.
Old news articles highlight the ongoing harassment of minorities, a tactic of falsely generating 911 calls, in order to have a Cherokee County deputy knocking on the doorstep in the middle of the night.
This overt intimidation tactic, after being discovered, was quickly reported as the telecommunications miracle of "lightning strikes generating the 911 calls." This during the time period of record draught and 0.0 inch rainfall records.
The Cherokee County Sheriff's Department would have those (who had been harassed by a deputy arriving unwelcome, unannounced and unsolicited) actually believe lightning could strike and send pulse phones to dial out "9," "1″ and then "1″ again. Even on phonelines that were not in service. For tone dialing, the actual frequency would have to be achieved in order to do what?
The hand of God dialed the 911 preset? Another lie because Cherokee County did not offer tone dialing until 1998; all telephone exchanges operated on pulse. It takes 9 electrical pulses to 'click' the relay at the telephone exchange, then 1 more, then 1 more. The Cherokee County Texas Sheriff's Department should have had the headline "Lightning Strikes Same Place 11 times in 3 Seconds… but doesn't burn up the phoneline…" Transient voltage in the air? Lies.
There is nothing more jarring than having an unannounced visit from the Cherokee County Sheriff's Department during your late night house party…or as they call it "exigent circumstances" allowing for a warrantless search.
A typical Cherokee County intimidation tactic highlighted by the Cherokeean Herald. Precipitation loggers and historical data indicate no lightning strikes nor rainfall for this time period. This type of civil rights violations has been operating in Cherokee County, Texas for decades.